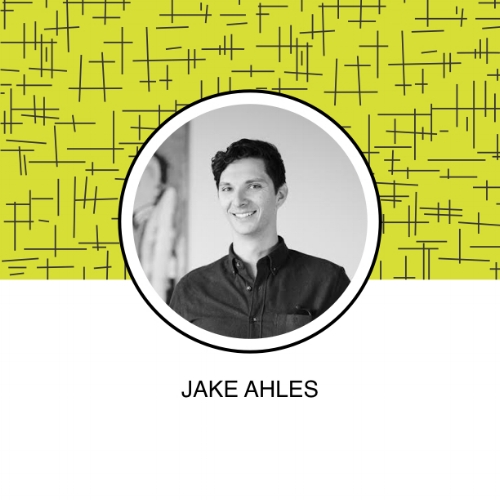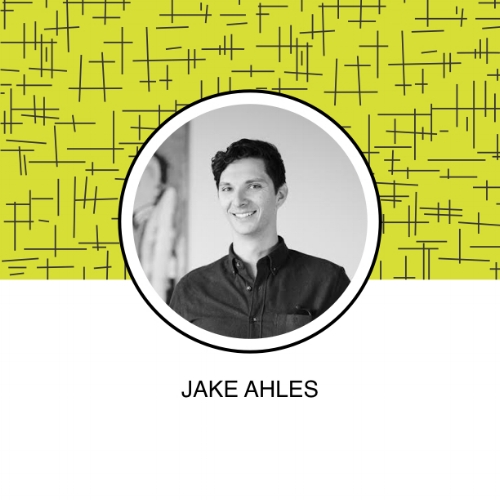 CO-FOUNDER, The Fare Trade
Jake Ahles is Co-Founder of The FareTrade--where he oversees business operations, online marketing, web development, and photography/video production-- and a member of Zagat's 30 under 30. With a firm belief in building unique culinary experiences--from designing monthly subscription boxes to curating Vanity Fair's Coachella activation--The FareTrade highlights America's small-batch artisans by pairing them with award-winning chefs and putting them in the hands of home cooks nationwide. When he's not working, Jake travels anywhere and everywhere--with a camera in tow and an empty stomach--and works with chefs and restaurants to bolster their web presence and presentation.
EXECUTIVE CHEF & PARTNER, Leona
Nyesha was named a Rising Star by Brad Johnson of Angeleno in 2010. She has been featured in Restaurant Hospitality, on StarChefs.com and was a guest chef at the popular Test Kitchen restaurant in 2011. In 2011, Nyesha appeared simultaneously on two reality cooking shows as a contestant: Bravo's Top Chef: Texas and Food Network's new series, Chef Hunter, where she won the competition for the next executive chef at Wilshire. In 2012, Nyesha was recognized by Zagat.com as one of the 30 Under 30 – LA's Hottest Up-And-Comers as well as Where LA's top talent under 30. She was also profiled in theLA Weekly's People issue as one of the most 69 interesting people to watch in 2012. She has also appeared on KTLA and Good Food on KCRW. After winning SPIKE television's, "Knife Fight" Arrington returned to Judge the popular show. She is an enthusiastic supporter of the Santa Monica Farmers' Market and sustainable farming as well as numerous community organizations, including Taste of the Nation for Share Our Strength; California Spirit for the American Cancer Society; Plate by Plate for Project by Project and the Monterey Bay Aquarium's Cooking for Solutions.
CO-FOUNDER, The Fare Trade
Max is co-founder of The FareTrade, where he oversees chef and artisan alignment, strategic partnerships/marketing and brand strategy/expansion. Prior to launching The FareTrade, Max worked for Wagstaff Worldwide where he captained the public relations and marketing campaigns for Chipotle Mexican Grill, Pebble Beach, and Los Angeles Food & Wine Festivals. Upon leaving the PR agency, he launched CarvingBlock PR, a boutique hospitality firm where he has coordinated the culinary-centric media surrounding Coachella Music Festival. He currently acts as the Culinary Liaison for Los Angeles Times' TASTE food festival and as the Public Relations Chair for Taste Of The Nation Los Angeles supporting the national non-profit, Share Our Strength.
PRESIDENT & CEO, Frieda's Specialty Produce
Karen Caplan is the President and CEO of Frieda's Specialty Produce in Los Alamitos, California, a women- and family-owned company that has been inspiring new food experiences for people everywhere since 1962, and has introduced to U.S. supermarkets more than 200 specialty fruits and vegetables like Stokes Purple® Sweet Potatoes, Habañero Peppers, Sunchokes®, and Organic Finger Limes. Karen is a leader in the produce industry and a role model for women entrepreneurs and small and family-owned businesses. Her story is highlighted in the 2015 documentary film, "Fear No Fruit," available to stream (iTunes, Amazon, etc.) and on DVD. Follow Karen on her blog (http://www.friedas.com/karensblog/) and on Twitter (@karen_kiwi).
CEO & CO-FOUNDER, La Colombe
Todd Carmichael is an American entrepreneur, adventure traveler, philanthropist, television personality, author, inventor, husband and father.
He is the co-founder and CEO of La Colombe Coffee, one of the world's premier coffee roasters. Among his many accomplishments, Carmichael is the first American to make a solo trek across Antarctica to the South Pole, on foot unassisted and unaided, capturing the World Speed Record. His near-death adventure was the subject of an award-winning documentary entitled Race to the Bottom of the Earth (2010), which aired on the National Geographic Channel. Along with his many philanthropic projects, he has partnered with The Clinton Foundation and others to open the Haiti Coffee Academy, an institution created to help with the revitalization of the impoverished country's once prominent coffee industry. Carmichael has been awarded the honor of being named Esquire Magazine's "American of the Year" and Philadelphia Magazine's "Person of the Year" in 2011 and later ranked #1 by Food Republic for the most influential figure in its Coffee Power Ranking. He is currently the host of Travel Channel's Dangerous Grounds, where his globetrotting adventures in search of the finest coffees in the world are captured on video. He is also the inventor of the Draft Latte, an exciting new beverage changing the way America drinks coffee and previously in 2014, he entered the Specialty Coffee Association of America and the Barista Guild of America's U.S. Brewers Cup competition for the first time and delighted his many fans by winning at Northeast Regionals with a "full immersion - double suspended filtration" method. Carmichael at the National Competition in Seattle, WA, characteristically pushing the boundaries, unveiled his prototype of an experimental brewing contraption, dubbed "The Dragon", a manual coffee-brewing device he invented, integrating the pour-over concept with elements of the classic siphon, placing runner up.
CO-FOUNDER, Foodshop
Born in Korea and raised in Seoul and Los Angeles, Hyejin is co-founder of Foodshop, a communal, family-style dining experience. Prior to starting Foodshop, Hyejin studied architecture at UC Berkeley and UCLA where she met co-founder Itay Zach, also an architecture student. They began cooking for friends on the weekends and as word of these elaborate meals spread, they began hosting larger dinner parties at a friend's welding shop in Venice. Thus Foodshop, as it is called, was born. These days Hyejin spends more time in the kitchen than working on architecture projects, but finds the two disciplines interconnected and draws inspiration from both to inform one another.
FOUNDER, The White Moustache
Homa Dashtaki accidentally found herself starting a yogurt company with her father. Being born on the eve of the Iranian Revolution, via a police escorted ambulance after curfew, Homa has a deep appreciation for chaos.
What started as a quiet bonding activity with her family and the Zoroastrian immigrant community in Southern California, has turned into an advocacy effort in small food production and "wasted food". After three months of business in California, The White Moustache was asked to shut down or be threatened with a $10,000 fine and jail time. Though wildly fond of jumpsuits, Homa fought the law for two years to acquire permission to make her traditional family recipe. The law won. Bouncing the whole world over, from Portland to Tanzania, The White Moustache Yogurt co. found a home in Brooklyn.
Today, The White Moustache sees its very existence as both a miracle and a platform for reform.
BOARD MEMBER, LA Kitchen
Rudy Espinoza is the Executive Director of Leadership for Urban RenewalNetwork (LURN), a community development organization designing innovations to responsibly revitalize low-income, urban areas. There, Rudy manages initiatives that include a micro-lending program for healthy food entrepreneurs and a purchasing cooperative that offers procurement and distribution services for small grocers in low-income neighborhoods. Before LURN, Rudy worked in South LA providing micro-loans to street vendors. He serves on LA's Board of Transportation Commissioners, the Board of Directors for the LA Kitchen, Esperanza Community Housing Corporation, and the LA Food Policy Council. Rudy holds degrees in Business and Urban Planning.
FOUNDER, Ludlows Cocktail Co.
Freya Estreller likes bringing cool, niche products to the masses. She co-founded Coolhaus, an architecturally-themed artisanal dessert company famous for its ice cream sandwiches, and is also CEO and founder of Ludlows Cocktail Co., a start-up disrupting the booze industry with fun, innovative, all-natural products like craft cocktail Jelly Shots (available at Whole Foods) and their newest product: bottled Wine Spritz Cocktails (now at places like the Ace Hotel Rooftop, Buttonmash, and Domaine LA) made in collaboration with ProprietorsLLC, founders of the wildly creative Death & Co., The Walker Inn, and Normandie Club. Freya was born and raised in LA and has a BA in Sociology with a minor in Business from Cornell. She is active in youth and entrepreneur mentorship and angel-investing in start-up consumer brands.
RESTAURANT CRITIC, Los Angeles Times
Jonathan Gold is the restaurant critic for the Los Angeles Times. He won the Pulitzer Prize in criticism in 2007 and was a finalist again in 2011. A Los Angeles native, he began writing the Counter Intelligence column for the L.A. Weekly in 1986, wrote about death metal and gangsta rap for Rolling Stone and Spin among other places, and is delighted that he has managed to forge a career out of the professional eating of tacos.
Cannabis Chef
Dedicated to improving the lives of other people, JeffThe420Chef is the only cannabis chef in the world who specializes in cooking and baking with specially crafted, strain-specific "Light Tasting" and "Tasteless" canna-butters and canna-oils, created to achieve the health and wellness goals of those who choose to medicate with cannabis. Jeff's mission is simple: "Do it yourself. Do it right!"
CO-FOUNDER, Critter Bitters
A designer, strategist, and co-founder of Trouble Makers, Inc.--a collective of purveyors of positive change--Lucy received her Master's Degree from the Products of Design program at the School of Visual Arts, where she met Trouble Makers co-founder Julia Plevin. Trouble Makers combines Lucy's years of experience bartending with her design background, and the company's first offering, Critter Bitters--cocktail bitters made from toasted crickets--was successfully funded through Kickstarter. Lucy is also a Strategist at Sub Rosa in New York City.
CO-Founder, Critter Bitters
Julia Plevin is a designer, strategist, and co-founder of Trouble Makers, Inc — a collective of purveyors or positive change. A storyteller at heart, Julia has been published in The Atlantic, The Huffington Post, and VentureBeat, and Trouble Makers allows Julia to leverage design and storytelling to create a new narrative for a better future. She holds an MFA in Products of Design from The School of Visual Arts and a BA in History from Dartmouth College. Julia currently works as a strategist at fuseproject in San Francisco.
FLAVORIST, Soylent
Sean Raspet is an artist and flavorist who produces chemical compositions based on the study of molecules. He is also a flavorist working in the Research and Development department at Soylent. Previously exhibited projects have included artificial flavor and fragrance formulations, cleaning products, new food prototypes, and a synthetic DNA tracking gel. Recent exhibitions have included The 9th Berlin Biennale; Deformulation at Société, Berlin; Residuals at Jessica Silverman Gallery, San Francisco; and New Flavors and Fragrances at New Galerie. He recently presented his research and development prototype and artwork Soylent 0.10 (an algae based paste) at Frieze New York 2016.
CEO, Imperfect Produce
Ben Simon is Co-Founder and CEO at Imperfect, America's leading consumer brand for ugly produce. Imperfect is on a mission to find a home for the 6 billion pounds per year of produce that is currently wasted because of looks. The company is regularly featured in major national publications like The New York Times, Today Show, and on the cover of National Geographic. In 2011, Ben and some fellow students founded Food Recovery Network, which under Ben's leadership, became the largest student movement against hunger with chapters now at close to 200 colleges. Ben is a Forbes 30 Under 30 Social Entrepreneur and winner of a Do Something Award from VH1.
Trend Forecaster
Currently the Director of Creative Strategy at Fullscreen's Strategic Content Group, Maude has been a Millennial trend forecaster for more than a decade, and has served as Director of Strategy at Mistress, Executive Director of Trendera, and the lead researcher and writer of the Cassandra Report. She was featured in Forbes as a 30 under 30 in Marketing & Advertising and has been lucky enough to work with clients such as AT&T, Sony, Viacom, Brown Forman, HBO, Hilton, Coca-Cola, Gap, Campari, and CW.
EXECUTIVE CHEF, Matthew Kenney Cuisine
At Matthew Kenney Cuisine!, Scott maintains the company standard for innovative cuisine bridging the gap between culinary art and nutrition. Scott's commitment to seasonal plant-based cuisine began nearly twenty years ago at Angelica Kitchen, where the owners sourced and prepared only the highest quality ingredients, and continued at vegetarian restaurant Pure Food & Wine, where Winegard received accolades from food critic Adam Platt and earned Pure a position on New York Magazine's 2006 list of the 101 best restaurants in the city. Scott spent the winter of 2011 at Noma, the Denmark restaurant exalted as one of the best in the world. He was also host and executive chef of Nasturtium, an exclusive and successful Brooklyn-based dinner club, and served as Chef for a select group of private clients.
CO-FOUNDER, Foodshop
Born and raised in Israel, Itay is co-founder of Foodshop, a communal, family-style dining experience, created with co-founder Hyejin Cho. The two met in the early aughts at architecture grad school in Los Angeles, and eventually started cooking together on the weekend for groups of friends. As word of their elaborate meals spread, the duo began hosting ever-larger dinner parties at a friend's welding shop in Venice--and Foodshop, as it is called, was born. Their monthly menus are influenced by seasonal and locally available ingredients, as well as by travel, nostalgia, and random ideas. Coming as he does from a large family and a warm food-centric culture, gathering around food was the most natural path for Itay, and Foodshop's mission is to bring strangers together over great food to create lasting connections.